You may want to read the previous chapter on
funding a home purchase
here.
1.Looking Ahead
2.Income Levels
3.Lifestyle
People move from one home to another for all sorts of reasons.  The most exciting of all moves, in our opinion, is moving out for the first time.  Whatever your moving history, our guide will help you get through the process as smoothly as possible, so you can retain that feeling of excitement and anticipation right through to your first evening in your new living room.
Just as your current circumstances are prompting you to rethink your living conditions, there may be developments in the future that will affect your living standard yet again.  For that reason, you should try to form a mental image of where you think you will be—or where you want to be—in five to ten years.  (That quintessential job interview question has other uses, you know.)  If you can, try to picture your living conditions in great detail.  Will there be enough bedrooms in your new home for today and for five years from now?
Very high on your list of considerations will be your plans to have kids (or have more kids), or your older kids' plans to move out.  There are many more questions to ask yourself: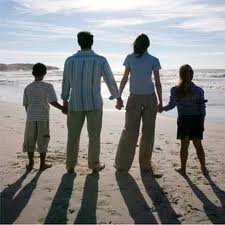 ■ Will you want to live close to work, or in a quiet, secluded neighbourhood where you can completely retreat from the daily grind?
■ Will you have to travel to see clients often, or are you going to retire soon?
■ Do you want a low-maintenance yard, space for a Victory Garden, or do you like your Nature with a capital N?
■ What type of social life do you need now, and what kind of recreation do you think you'll favour in the future?
■ Do you love to entertain?
There is so much to think about, so make sure you find some peaceful time to contemplate your goals.  Don't forget to include all members of the household in the discussions.