Trust Issues
Remember: all Realtors® owe certain fiduciary duties to their clients.  That means, generally speaking, that they ought to put the client's interests above anyone else's; keep client information confidential; obey the client's lawful instructions; report to the client anything that would be useful; and account to the client for any money involved.
Even though you have signed a contract with a real estate agent you trust, it's still a good idea to try and keep up with local real estate news, keep abreast of mortgage rates, stay on top of economic predictions, and the like.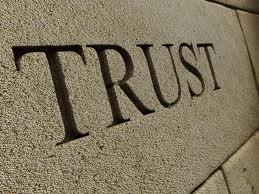 Even if you cannot digest all the information yourself, you will be able to make informed inquiries to your agent.Once you have an agent, stay in regular contact, be firm about progress reports and make sure they are getting prospective buyers in the door.
Now that you know more about working with a Realtor® in Vancouver, it is time to think  about the reason why you are selling in the first place.