You may want to read the previous chapter on the
purpose of your new home
here.
1.Vancouver MLS Database
2. Agent Fees and Commissions
3.The Advantages of Having Your Own Real Estate Agent
4.For Sale by Owner?
A qualified Realtor® can be a great asset to your home purchase.  This holds just as true for home buyers as for home sellers – everyone can benefit from expert advice.  As a buyer, you might know very little about the area to which you are moving.  Existing homeowners may have an idea about the real estate market in their neighbourhood, having lived there for a while, but buyers moving a new location won't know the local ins and outs.  That's why a skilled Realtor® with expertise in a specific area or pocket will be a great help – especially if she or he is honest with you.
First-time buyers should consider retaining the services of an exclusive buyer's agent.  Such an agent is duty-bound to act in the best interest of the buyer and there is no conflict of interest between representing you and serving the seller.  (We talk about the agent trust issues in greater detail in our seller's guide.)  Your agent will help you find homes that match your criteria and can even pre-screen the myriad possibilities in the area, saving you time and legwork.  Be sure to ask your agent whether they have experience with houses in your price range and in your target location.
A well-connected and established agent will be able to access market information, statistics and resources that are not available to the general public.  He or she can use this information to provide you with a sampling of homes comparable to yours in the area ('comps'), and even an accurate valuation of your own place when you are selling – based on your home's unique features and the current market conditions.  When buying, your agent should be able to understand your needs well and translate them correctly into a useful comparison filter.
Sellers usually have real estate agents advertise their homes on the multiple listings service (MLS).  This database is normally exclusive to real estate professionals; the public side of the website, Realtor.ca, only reveals basic information about listed homes.  If you want to know the nitty-gritty details of any given listing, including how long it's been on the market  you must ask your Realtor®.  An agent can retrieve homes freshly entered into the MLS or search archived homes for previous selling prices.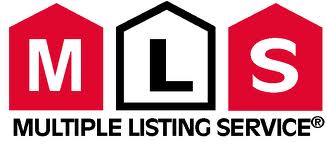 Even though you will seldom be able to decide on your new home just from seeing its web listing, it is a convenient way to get a good overview of the available houses out there, from the comfort of your own computer!  By examining a wide selection of homes currently for sale, you may well find significant differences between what's out there (in terms of renovations, modern updates, etc.) and what is standard in your old place.  This will help you adjust your expectations, if necessary.
Make sure you make good use of the MLS listings your agent sends you: take notes of what you find interesting and ask questions.  Browsing MLS listings selected by your Realtor®  may save you a lot of time and effort, and will let you choose specifically which homes you want to spend extra time investigating.