You probably have spent a good deal of time considering how much space you need inside your home, but what about how much space you need on the outside of it?  House hunting with an idea of the square footage you are seeking is a good idea, but in addition to that you should have an idea of how much yard space you will need around your new dwelling as well. 
Buying a home with a large yard can be costly, especially in sought after areas where a big lot is a major selling point.  But if your yard is really important to you, it might be worth the extra expense.  Consider how you use your yard and then decide how large you need your outdoor space to be. 
How You Use Your Yard 
If you don't use your outdoor space much beyond sitting on the patio and enjoying the weather, you probably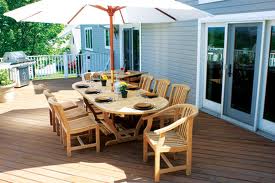 don't need a huge yard.  Granted, the feeling of space and privacy is nice in a larger yard, but if it makes your dream home unaffordable, is it really worth it? 
On the other hand, if you have children or pets, you may need that extra space.  With young kids, you will want to have a good place for outdoor play, setting up a play structure or swing set, or even a play house.  If you have big dogs, you will need the room for them to run around and get exercise.  A large yard is a requirement for most families with children and pets. 
If you host a lot of backyard parties and barbeques, you will want enough space for everyone to spread out with a decent sized deck or patio.  In this case the size of the entertainment area is more important than the green space. 
Consider The Work Involved 
The bigger your yard, the more work you will have to do in order to keep it in good shape.  A large lawn means more hours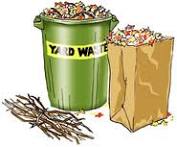 spent cutting the grass, and large gardens mean more time spent weeding and planting.  If you can't keep up the work yourself because you are too busy, you will probably have to consider hiring someone to maintain it for you.  This can be expensive, especially for a large yard. 
Everyone thinks they want a nice big yard, but it is important to be realistic about what you need and weigh it against the work and cost involved.