You may want to read the previous chapter on
improving the market value of your house
here.
Limits to Improvements

Fighting Bad Habits and Pets

Selling Your House "As Is"
Limits to Improvements
In addition to the previously mentioned suggestions, there are other best practices when it comes to investing in repairs.  As a rule of thumb, you should not improve beyond the point at which you can recover your investment with the sale.  This applies to capital investments in particular, as opposed to functional repairs.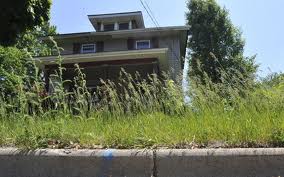 The fact that you have been living conveniently with a broken garage door for a few years is not going to convince a buyer to attempt to do the same.  Therefore, mechanical repairs should be at the top of your list. 
Repair or replace anything damaged or that isn't working and it should, including holes in interior walls, leaky faucets and pipes, screeching door joints even on cupboards and wardrobes, etc.Apart from ostentatiously malfunctioning furniture and systems, limit your repairs to cosmetic improvements that immediately meet the eye and thus have a greater effect on buyers' satisfaction. 
You can consider this giving your house a facelift.  Don't forget your front yard too, as well as your back yard. As we mentioned earlier in our home seller's guide, first impressions count.  Don't let your car make rails in the grass – drive it to and from the garage on the paved area only.  Mow your lawn, pull weeds, and pick up any trash.  Repair broken tiles and repaint the garage door if it is rusty.  Clean and re-paint your windows and remove clutter that can be seen from the street.  Your kids should keep their toys inside the house or in the garage – the swing alone will send a strong-enough signal to your visitors that your house is family-friendly. Read more on our staging tips later.
Fighting Bad Habits and Pets
Before you start welcoming visitors into your home, you might want to try keeping your pets outside the house, confining them to a small area within the home, or sending them to stay with relatives.Eek!  Restricting their fur-kids is a difficult prospect for most animal lovers to contemplate.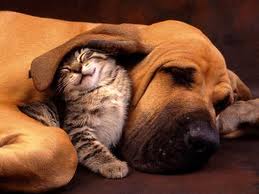 But depending on the type of pet you own, it might be a good idea. 
While many people love pets and/or aren't bothered by them in the slightest, for others, pet odours and hair can be a real turn-off.  People might not want to know that you own a huge furry spider and a snake because there is plenty of prejudice about – and many real phobias from – these 'pets'.  Worse than prejudice, if your buyers are allergic to any of your animal friends, they will just leave the house.
The same applies to cigarette smoke (which is nearly impossible to get out of a house, even if you think you're airing the place out!), synthetic odours and scents, certain types of flowers and plants, and biological trash.  In the weeks leading up to your property being listed, try to smoke outside only, and if your non-smoking friends can still smell the lingering odour inside, consider dry-cleaning your sofa covers, carpets and tablecloths. 
If you haven't done so for quite a while, call an air-conditioning mechanic to rinse or replace your air filters as well.  There may be firms in your area that specialize in odour removal.While flowers and plants make for a wonderful boost to the house's ambiance, some people are, again, allergic to pollen.  Therefore, consider the current season, the beauty and appeal of your plants, and the setup of your house before you decide. 
Dust off your plants before visitors come and remove spider webs from between the leaves.  In general, avoid using chemical solutions to protect or fertilize your plants since those may smell and/or irritate allergies as well.
Selling Your House "As Is"
In some cases, you may want to sell your house "as is", without any real attempts to 'fluff' it for buyers.  That doesn't mean you let basic cleaning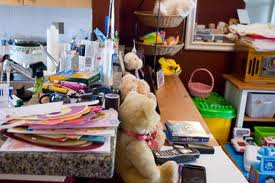 go out the window, although some sellers do that – which can make an even worse impression on prospective buyers, who have a hard time seeing past dirt and clutter. 
In such cases, the buyer will want a much better price because they will expect to have to do all the repairs themselves and perhaps even spend quite a bit of time and money bringing the place up to snuff.  You may need to sell "as is" if you are not up to doing any repairs or upgrades yourself, and would rather just move out quickly.
Selling without regard to staging and prep is common for sellers who have, for example, just lost a spouse and want to move to a smaller place or move in with relatives.  In some cases, very elderly or infirm people don't really want (or cannot afford) to deal with the entire process or wait for all the repairs to be done before they move out. 
This approach works fine, however, when the house is priced accordingly – not overpriced.  You could attract builders, investors, and first time buyers who are strapped for cash and prefer buying cheap to buying impeccable.Now that you are aware of the limits to improvements and other best practices, learn how to set the price of your home.